About Diversity in Boardrooms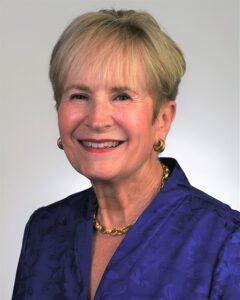 Diversity in Boardrooms is a board diversity consulting firm that assists corporate boards in recruiting and referring diverse directors to add value and to ensure better representation of American strengths. In addition, the firm creates strategic and inclusive advisory boards that can accelerate business growth, increase company profitability, and enhance social responsibility and recognition.
Based in Chicago, Diversity in Boardrooms was founded by Cindy Burrell to positively impact the American economy through the recruiting and referring of diverse director candidates whose expertise matches company needs, and whose focus is to increase the bottom line while seriously considering socially responsible solutions.
Cindy Burrell
Corporate and Advisory Board Consultant, Diversity Advocate
President and Founder of Diversity in Boardrooms
Diversity in Boardrooms is a board diversity consulting firm Ms. Burrell founded to bring ethnic, gender, and cultural diversity to American corporate and advisory boards.
A recruiter with more than 20 years of experience, Ms. Burrell has been a diversity advocate throughout her career, focusing her work on searches for diverse director candidates who embody American strengths and can deliver positive results in the boardroom.
In conducting diversity director candidate searches, Ms. Burrell draws from a personally-developed national network of more than 10,000 relationships with diverse board directors and candidates.
Prior to founding Diversity in Boardrooms, Ms. Burrell managed the national expansion of a corporate governance organization that was committed to training, developing, and promoting diverse director candidates. Notable companies that recruited diverse directors include Christian Brothers Investment Services; BlueCross BlueShield of Illinois; Expleo Solutions; The Lou Holland Growth Fund; and Wyndham International, Inc.
Ms. Burrell also helped create, and recruit for, advisory boards for companies looking to gain talent and expertise with minimal cost, including The Washington Group of MassMutual, MD, and Victoria Court Reporting, Inc., where Ms. Burrell continues to serve as an Advisory Board Member.
Prior to 2003, Ms. Burrell was a Partner with Burrell-Laurent Company, a retained executive search firm founded in 1988 with offices in Chicago and Minneapolis.
Ms. Burrell is well-known nationally as an enthusiastic diversity advocate, and a recognized leader in the Chicago business community. In 2012 she was awarded special recognition and named Director Emerita by the YWCA of Metropolitan Chicago. She was honored in 2011 by the Chicago Association of Minority Recruiters for her success in recruiting women and minorities to corporate and advisory boards. She served for nine years on the YWCA of Metropolitan Chicago Board, where she received two awards: In 2002, she was awarded a special Sojourner Truth Award, and in 2009, she received an Officers Award.
She is a Lifetime Member of the National Association of Women Business Owners (NAWBO) and served on the Board of Directors for the Chicago NAWBO Chapter.
Ms. Burrell served two years as a Peace Corps volunteer in Micronesia.  She received a Master's Degree from Boston University and a Bachelor's Degree from DePauw University.